AAU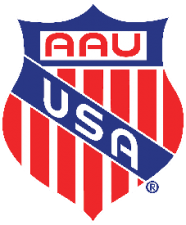 AAU's addition of pickleball to the organization's roster of 35 sports programs provides validity and structure to the game and gives young players an opportunity to compete in sanctioned pickleball tournaments across 55 U.S districts. New sanctioned tournaments are being added daily and opportunities abound for new junior players to make their mark on the game and potentially compete in the AAU Junior Olympics.
Pickleball Kids USA'a acceptance by the AAU as a club/partner provides us with the opportunity to host sanctioned events, create quality curriculum and programming, as well as train and certify adults who want to sponsor new teams under our umbrella and be involved in the excitement of growing the sport at the junior level.
This is an incredibly exciting development—not only will the AAU provide yet another burst to the visibility of the game, but Pickleball Kids USA is working closely with AAU officials to co-brand a series of recreational pickleball leagues and tournaments not only in Middle Tennessee but throughout the country.
Partnerships like the AAU-Pickleball Kids USA relationship will form the foundation of credibility that pickleball needs to be recognized as a vialbe sport not only locally but also on the national and global stage.
The more support Pickleball Kids USA gets from longstanding organizations like the AAU, the easier it will be for pickleball to find its way into schools, rec centers, and hopefully, one day, the Olympics!