Franklin Road Academy to hold
Summer Racquets Camp 2021
Registration is now open for FRA's Summer Racquets Camp—both tennis and pickleball--to provide your child with an adventurous, active and healthy athletic experience. Our camps are open to all children (not just FRA students) between ages 6 and 12.
Each camp is a week-long immersion experience covering the entire spectrum of tennis and/or pickleball development, from detailed instruction to supervised play. Sound strokes, proper movement, and play strategies are covered in a logical progression of instruction and drill.  Both camps are geared to all levels of play, from the novice looking for basic instruction to the experienced tournament players wanting to sharpen their skills.
About
In keeping with FRA's mission of inspiring, encouraging, and nurturing young scholar/athletes, our Summer Racquets Camp offers a safe, enriching environment where children learn about healthy competition, practice conflict resolution skills, make new friends, and gain confidence in themselves.
Our Team
Led by veteran tennis coach and former Maryland Farms YMCA Summer Tennis Camp Director, Randall Bedwell, this year's summer camps provide your child an opportunity to enhance their physical acumen and learn or improve their skills in a lifelong sport.
Coach Randall played college tennis and has been a teaching pro since 1980.  He holds masters degrees in both history and education and most recently started the Sports Psychology program at Maryland Farms YMCA where he worked with students both on the court as well as in the classroom.
He is joined by FRA Girl's Tennis Coach, Madison Mummert, also a tennis pro at Maryland Farms, and Stephanie Shouse Lane, a top-ranked pickleball teaching professional and elementary school PE teacher in Nashville. Both professionals are highly-regarded in their respective sports and bring depth, experience, and enthusiasm to our camps.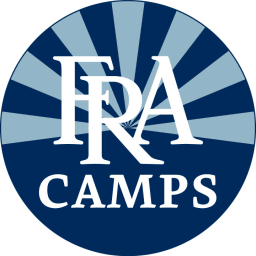 Tennis
This year marks the fourth summer that Coach Randall and Coach Madison have worked together in delivering high-quality instruction and training for aspiring tennis stars.
Coach Madison has been head girls tennis coach at FRA for three years now and, together, both coaches have worked to develop hundreds of junior players, many of whom learned the game through their summer camps, who are now top players on their middle and high school tennis teams throughout Williamson and Davidson Counties.
Pickleball
FRA is pleased to host Tennessee's first junior pickleball camp.  The game with the funny name is the fastest growing sport in the US and a great way introduce your child(ren) to fun, athletic competition.
Pickleball is the ideal first sport for kids. The game is easier to play than tennis -- the racquet is shorter, the court smaller, and the ball slower. While combining elements of tennis, ping pong, and badminton, children often have an early appreciable satisfaction with pickleball—greater contact with the ball, longer rallies, and the gratification of quickly excelling at a new sport.
With junior pickleball tournaments springing up everywhere (it is now included in the AAU Junior Olympics), pickleball has emerged as an opportunity for your child to get in on the "ground floor" of a new and exciting sport.
To register for the FRA Summer Racquets Camp, click HERE.
Pickleball Camp – grades PK5 – 3rd (6-12)
Tennis Camp – grades 3rd – 9th  (8-12)
Registration
Students may register for as many camps as they like. Due to Covid, each camp is strictly limited to 24 participants so early registration is strongly encouraged.
---
Introduction to Tennis and Pickleball Saturday Sessions
Coach Randall will be hosting a number of Saturday morning introductory sessions for both tennis and pickleball as soon as the weather gets warmer.  Please check back here for details.