Randall Bedwell, M.A., M.A.T.
USPTA Tennis Professional
IPTPA Pickleball Professional
Randall Bedwell began playing tennis on the public courts of Paris, Tennessee and rose to become a top-ranked junior player in the state. He later played varsity tennis for Lambuth University, where he was a two-time all-conference player.
He was first certified as a USPTA teaching pro in 1980 and served as municipal pro for two cities: Paris, Tennessee and Oxford, Mississippi, where he led the development of hundreds of junior players for nearly a decade.
Bedwell holds masters degrees in both History and Teaching and has completed 29 hours on his Ed.D at Trevecca Nazarene University.  He has taught adjunct college history for over thirty years and has held a Tennessee Teacher's License.
He began his academic consulting career as a tennis pro in 1990, placing top-ranked junior players at competitive colleges across the country.  He later formed College Path Consultants, LLC., an academic consulting and college planning firm based in Franklin, TN.
In addition to his responsibilities coaching junior clinics at Maryland Farms YMCA, he was also Summer Tennis Camp Director and founded the Sports Psychology program at Maryland Farms, where he developed a catalog of sports psychology and self-improvement courses taught to hundreds of aspiring junior players.
---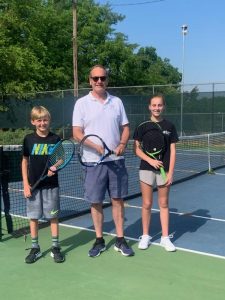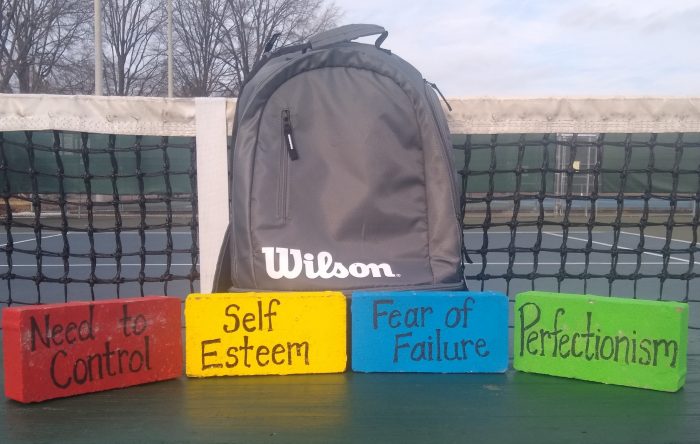 What's In Your Backpack? One of Bedwell's most popular courses, Mind Over Racquet, is based on the work of Dr. Timothy Gallwey (The Inner Game of Tennis) and Dr. Marshall Rosenberg (Non-violent Communication) and teaches children that the emotional weight we carry around sometimes can feel as heavy as bricks.
---
After contacting the owner of the old Dolphin Swim and Tennis Club, Bedwell leased the ten-acre tract in the heart of Brentwood (the land has since sold to developers), cleared years of storm damage and transformed the abandoned tennis courts into a tennis and pickleball community center, making it available to a cadre of junior players, affectionately known as the "Dolphins," and providing a safe place for quarantining junior players to play when both Maryland Farms YMCA and Williamson County Rec Center had both temporarily closed.
From there, he started Pickleball Kids USA, as a vehicle for junior players to excel in the game, even working toward competing in the AAU Junior Olympics. Later that summer, he was cross-certified as a Pickleball Level 1 Coach through an USPTA-IPTPA collaboration.
Over the last thirty years, "Coach Randall" has been an important influence on the lives of his students, both on the court and in the classroom.
Bedwell is also an active member of the Nashville Squash Club and played competitively as a Master's Squash player.  He founded the Tennessee Squash Open, a tournament held at Vanderbilt University that attracted dozens of players from across the country.